Ahhh, Jackson, all dressed up for Halloween festivities. We hear you've been taste testing the other trick or treaters, naughty boy!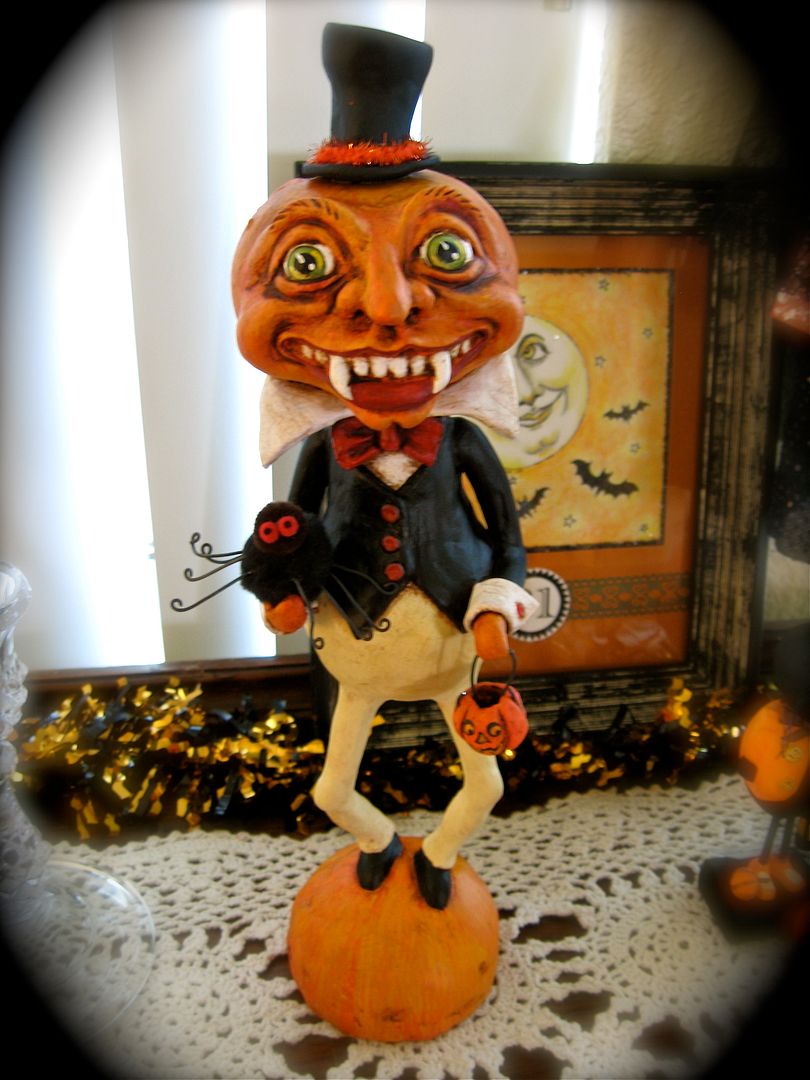 To make matters worse, your pet spidey there has been scaring all the children. Now who can have a party with all that going on?!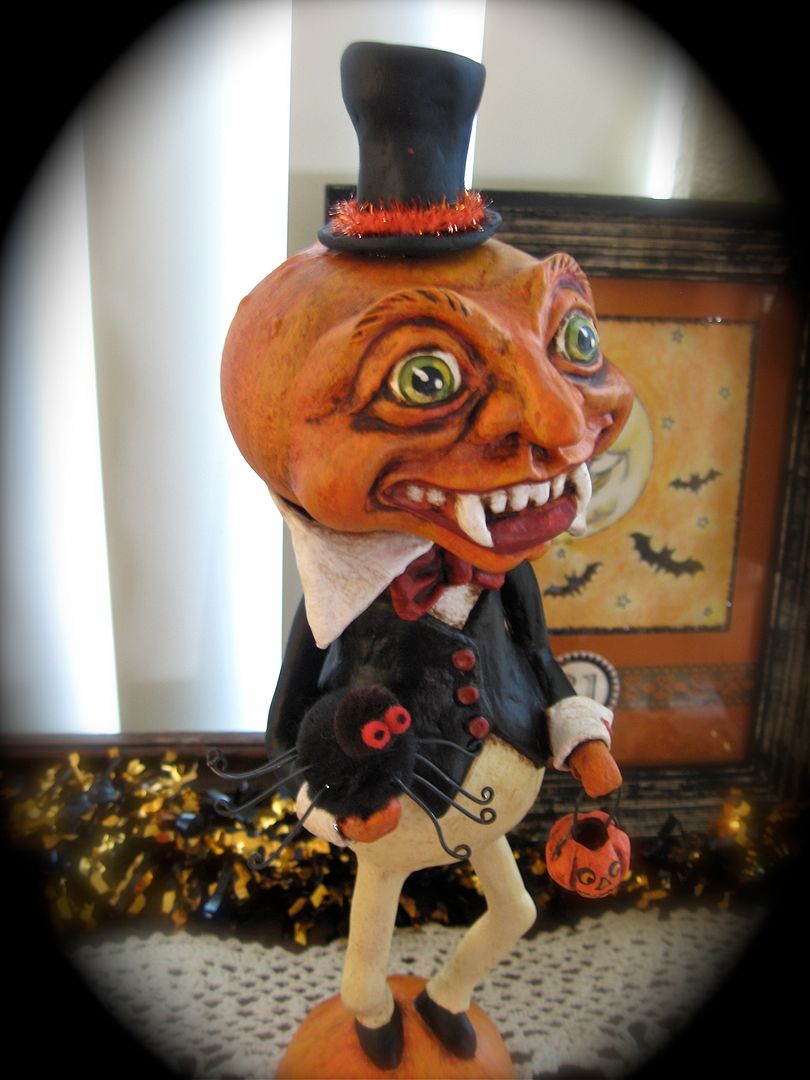 Now Jackson, if you promise to behave, you can stay at the party, otherwise, you will be sent back to your cave where you belong!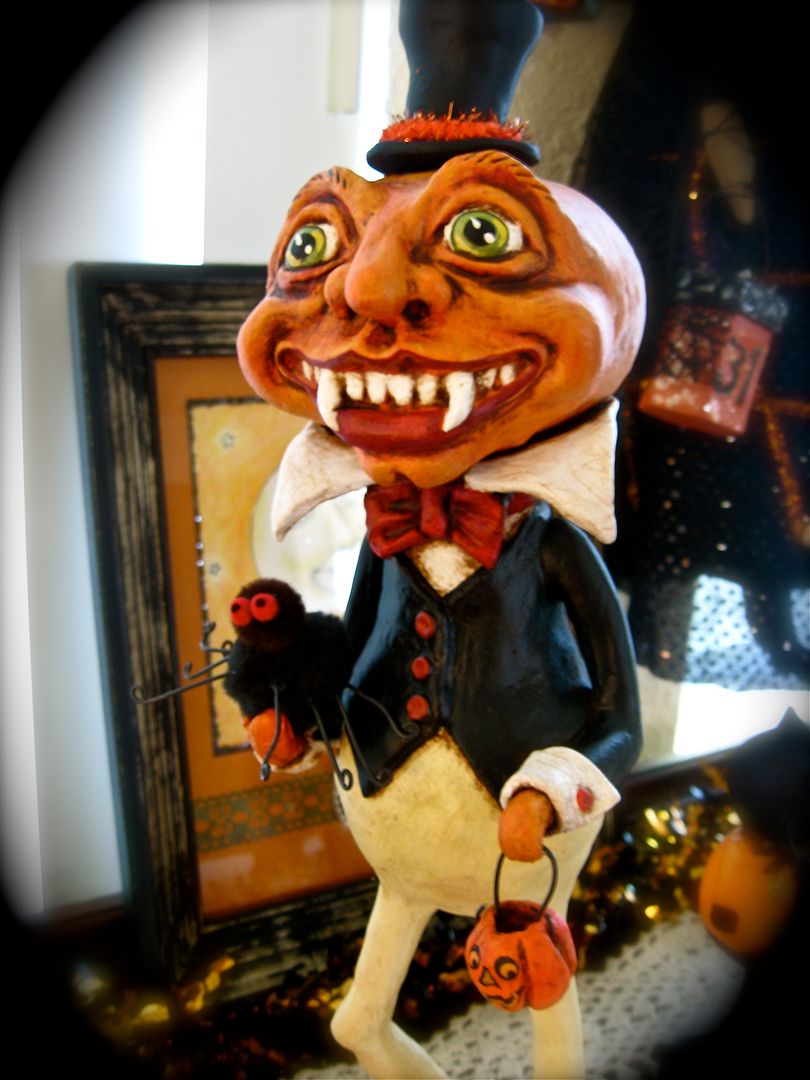 Now please don't think I'm being too hard on Jackson, he has been giving me fits since I started working on him. His arms kept going where they shouldn't have, he wanted to tilt each time I added another layer of clay to his light bulb body, and then he would try and bite me as I painted his gourd head and the rest of him. I think I may need to go get some shots, if there is such a thing.... Well, I finally was able to finish him and get his little spidey friend put together, along with his little treat bucket. He's ready to come party at your house and promises to not take up much room at 13 + inches tall. Jackson will have no twins, so he is a one of a kind original who comes signed and dated. Jackson can be found by following my ebay link to the right. :-)